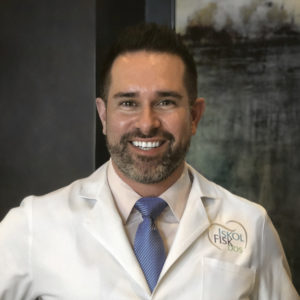 Dr. Craig Fisk
DDS
Dr. Fisk has always sought to make other people's lives better, both with his career and through service organizations. For example, he lived in rural Mexico for two years in a humanitarian effort where he learned fluent Spanish. He also has worked in Bolivia with the poor giving them access to free dental care. He has worked with the homeless population for several years in Atlanta through an organization called Jerusalem House as a board member. He aided in HIV Vaccine research in New York City during dental school then continued worked with Emory to raise money for their HIV vaccine trial programs.
Dr. Fisk wants you to achieve your very best smile and make every aspect of your dental care to be at the highest possible level. That's why Dr. Fisk believes in going above and beyond in his education too. After finishing Dental School at Columbia University, he went on to complete a residency in Philadelphia at the Veterans Affairs Medical Center serving those who served our country. He then completed several hundred hours of Continuing Education to be able to earn his Fellowship with the Academy of General Dentistry (FAGD). Only the top 6% of dentists ever earn this award. This includes advanced cosmetic training to tackle full reconstructive procedures as well as advancing every day dental procedures be of the highest quality.
Dr. Fisk grew up in north Phoenix, Arizona and as a kid loved the outdoors, fitness/athletics, building and learning about computers, and was an Eagle Scout. He values education and service. When he is not working he may be found cycling around beautiful Georgia, camping, competing in a triathlon or obstacle race, or working on some art project at home.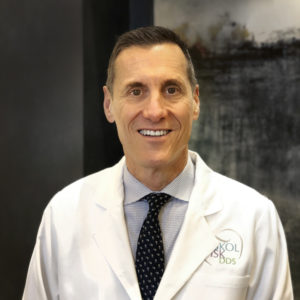 Dr. Gary Iskol
DDS
Dr. Iskol has been practicing general dentistry in Lawrenceville since 1985. He has strived to offer his patients the best that dentistry has to offer, with an emphasis on patient comfort. Dr. Iskol graduated from the Medical College of Virginia School of Dentistry in 1980. He then completed a general practice residency at Metropolitan Hospital Center in New York City. For three years after that, Dr. Iskol practiced dentistry in south Florida, deciding the Atlanta metropolitan area felt more like home.
On a personal level, Dr. Iskol enjoys travel, cycling, and running. He also is involved with many charitable organizations such as Gwinnett Hospital's Brighter Smiles program, FortheKid.org, Project Open Hand, Joining Hearts, and Trees Atlanta. He has a soft spot for animal advocacy groups and is the parent of the office's therapy/rescue dog Molly.
Dr. Iskol is looking forward to working three days a week, he loves dentistry and has no intention of ever retiring.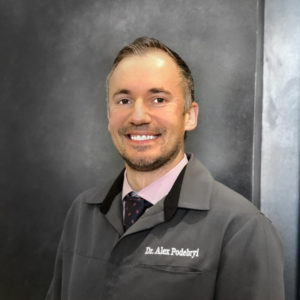 Dr. Alex Podebryi
DDS
After earning his Doctor of Dental Surgery degree in 2009 from University at Buffalo School of Dental Medicine, Dr. Alex's passion for dentistry drove him to seek a postgraduate education at the prestigious St. Joseph's Hospital in Syracuse, allowing him to provide the kind of high-quality dentistry his patients deserve.
Dr. Alex is affiliated with the Las Vegas Institute for Advanced Dental Studies, which is the world's largest and most comprehensive postgraduate teaching center. As every patient is different, he takes pride in creating smiles that are unique and perfectly individualized. Dr. Alex combines an eye for aesthetics and design with technical skill and precision to create beautiful, radiant smiles for his patients.
Dr. Alex also does full orthodontic treatment, including Invisalign. The kids enjoy his great personality, and he can be both your dentist and your orthodontist! Dr. Alex's present affiliations include the American Dental Association, International Association of Comprehensive Aesthetics, Georgia Dental Society, Mercury Free Dentists, and International Academy of Oral Medicine and Toxicology.
In his free time, he enjoys playing tennis and spending time with his wife and beautiful daughter, Hannah.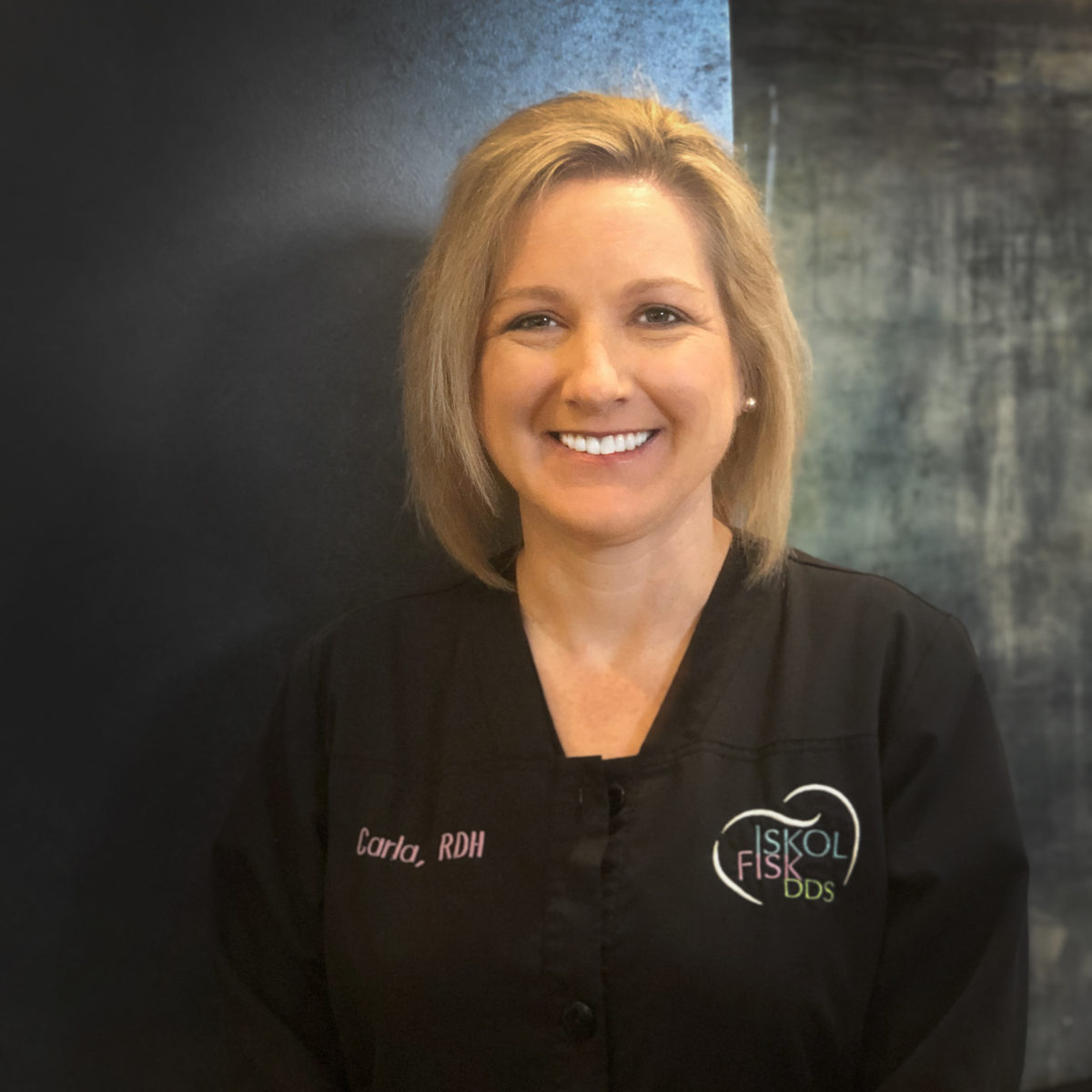 Carla
Dental Hygienist
Carla is one of our hygienists and is a wonderful member of our team. She has been serving patients as their hygienist for over 26 years. She loves working with patients to help teach them about their oral health and all the health benefits of keeping a healthy smile. She values hard work and discipline so that she is constantly growing and making our team better each day.
In her free time, she has volunteered her services on several medical missions and helped at local dental clinics to give back to the community. She is a Georgia native and grew up in Middle Georgia and attended school there as well. She moved to Gwinnett in 1998 and loves spending time with friends and family during her time off from work.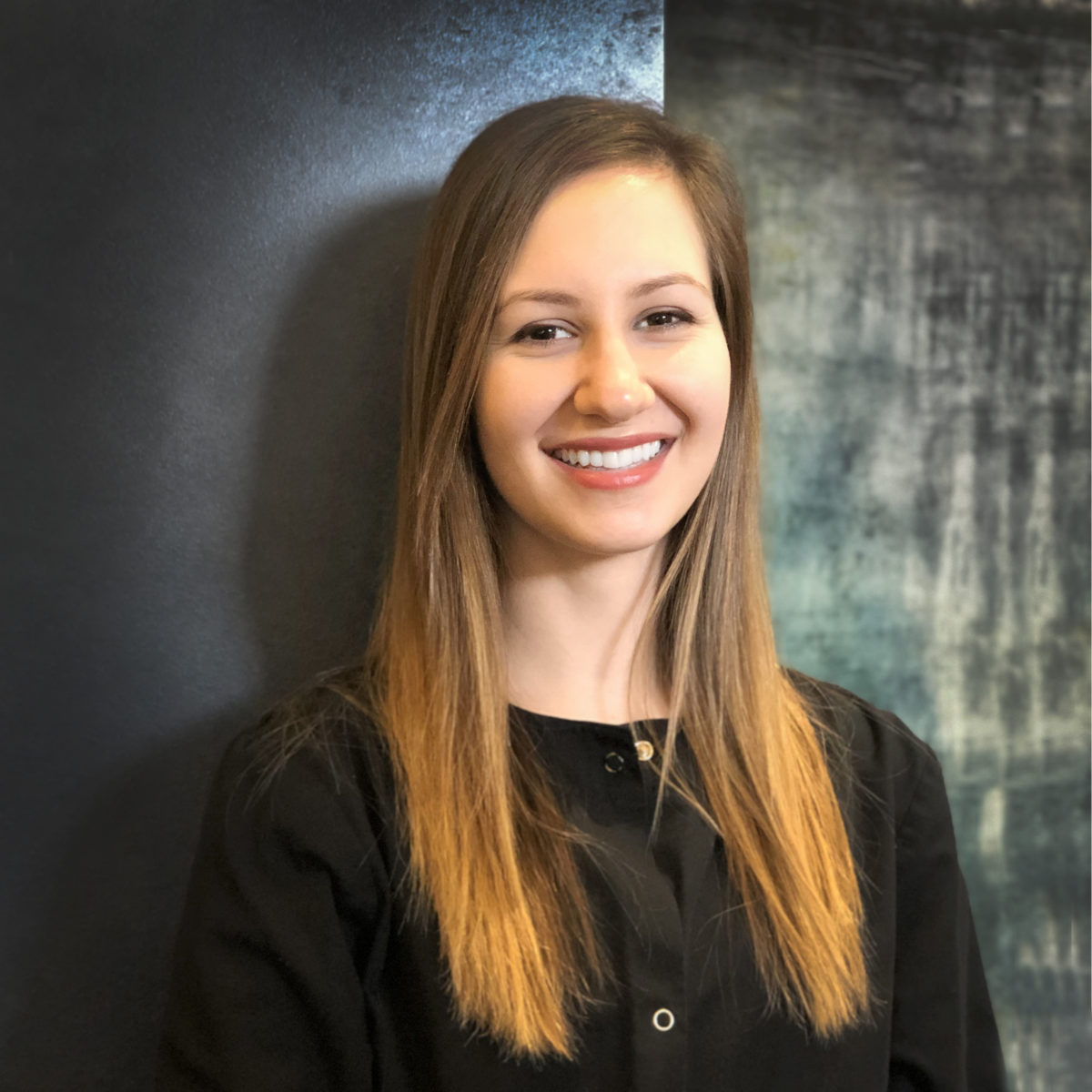 Claudia
Dental Assistant
Claudia is one of our wonderful dental assistants and works to make all of our patients enjoy their experience of going to the dentist. She loves to see the smile on our patient's faces after they have gotten their treatment in our office. She is an example of what it looks like to show our patients love and care every day.
Claudia is Romanian but was born in Detroit. In her free time, she loves to spend time with family, cooking, and shopping. She also enjoys being outdoors and hiking.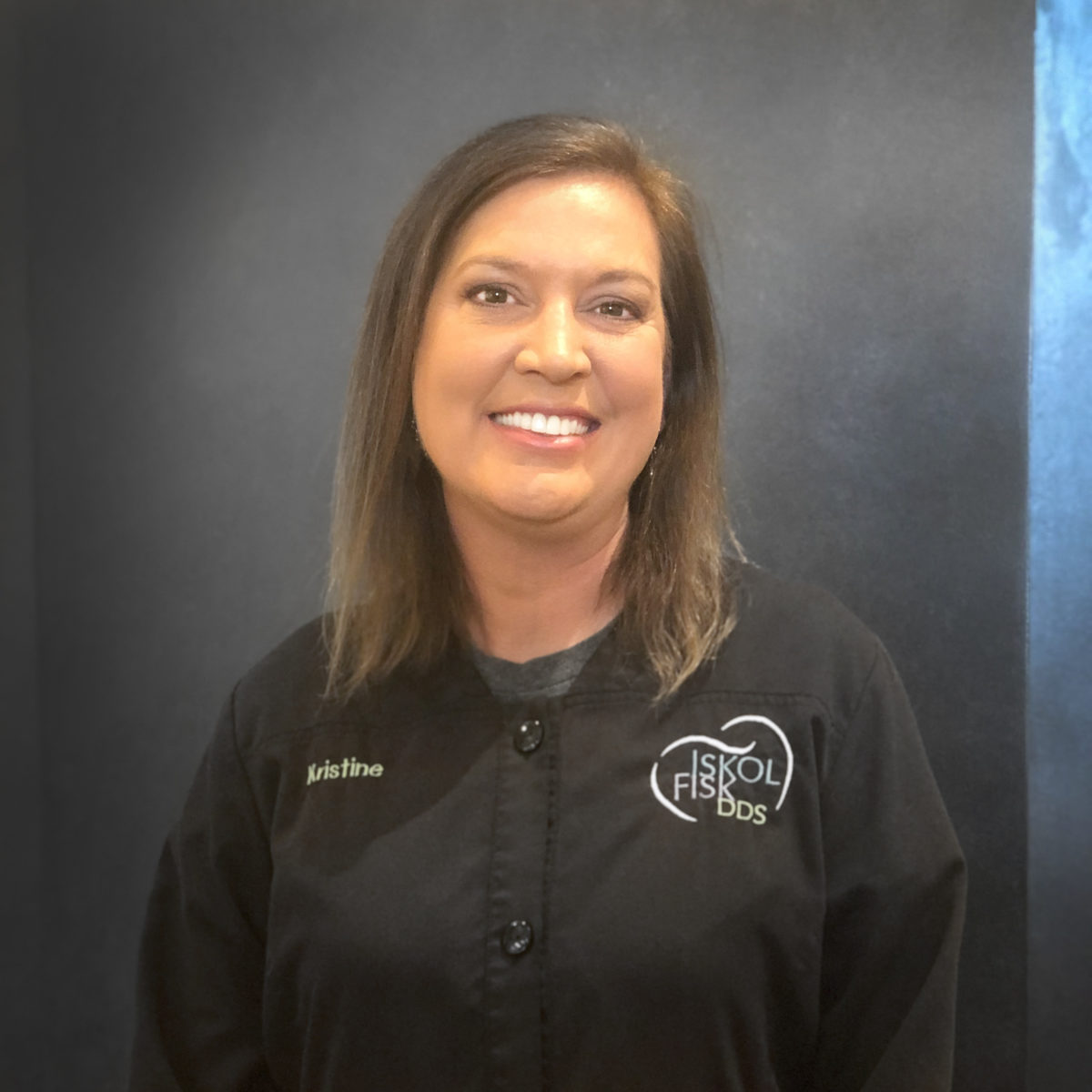 Kristine
Dental Assistant
Kristine is our lead dental assistant, working to lead our wonderful team of very talented and dedicated dental assistants to make sure our patients have great experiences with our entire team. She has over 20 years of experience and great with our patients. She loves building relationships with her patients and makes them part of our "dental family." She works very hard to build up our practice and make it better each day.
Kristine is a "farm girl" from Indiana and in her free time likes to spend time outdoors camping, hiking, and biking, especially with her wonderful husband, son, and all of her family.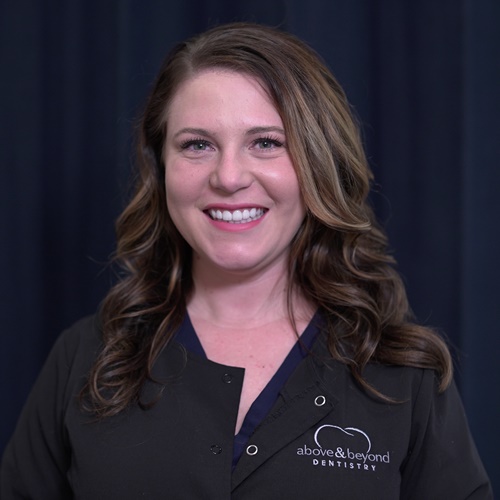 Kelsey
Patient Coordinator
Kelsey is part of our amazing front office team! She has been in the dental field for 13 years now and strives to assist our patients with any needs they may have. Kelsey has also worked in the clinical setting as a dental assistant so, she can help patients understand the ins and out of their treatment. Born and raised in Loganville, GA she has two beautiful daughters Emma & Sutton. They enjoy the outdoors, hiking, and being on the lake.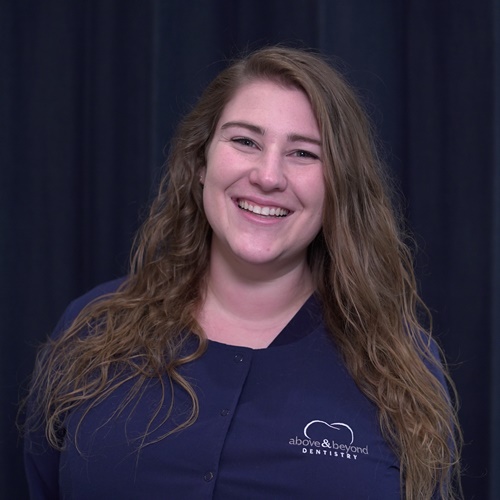 Laura
Sterilization Tech
This is Laura!! Our amazing Sterilization Tech. We appreciate her and all she does to keep the office running smoothly. Laura can usually be found outside whether it be playing fetch with her lab Marley, hunting with her boyfriend, or finding a body of water she can swim in. She likes long walks on the beach and hates public speaking.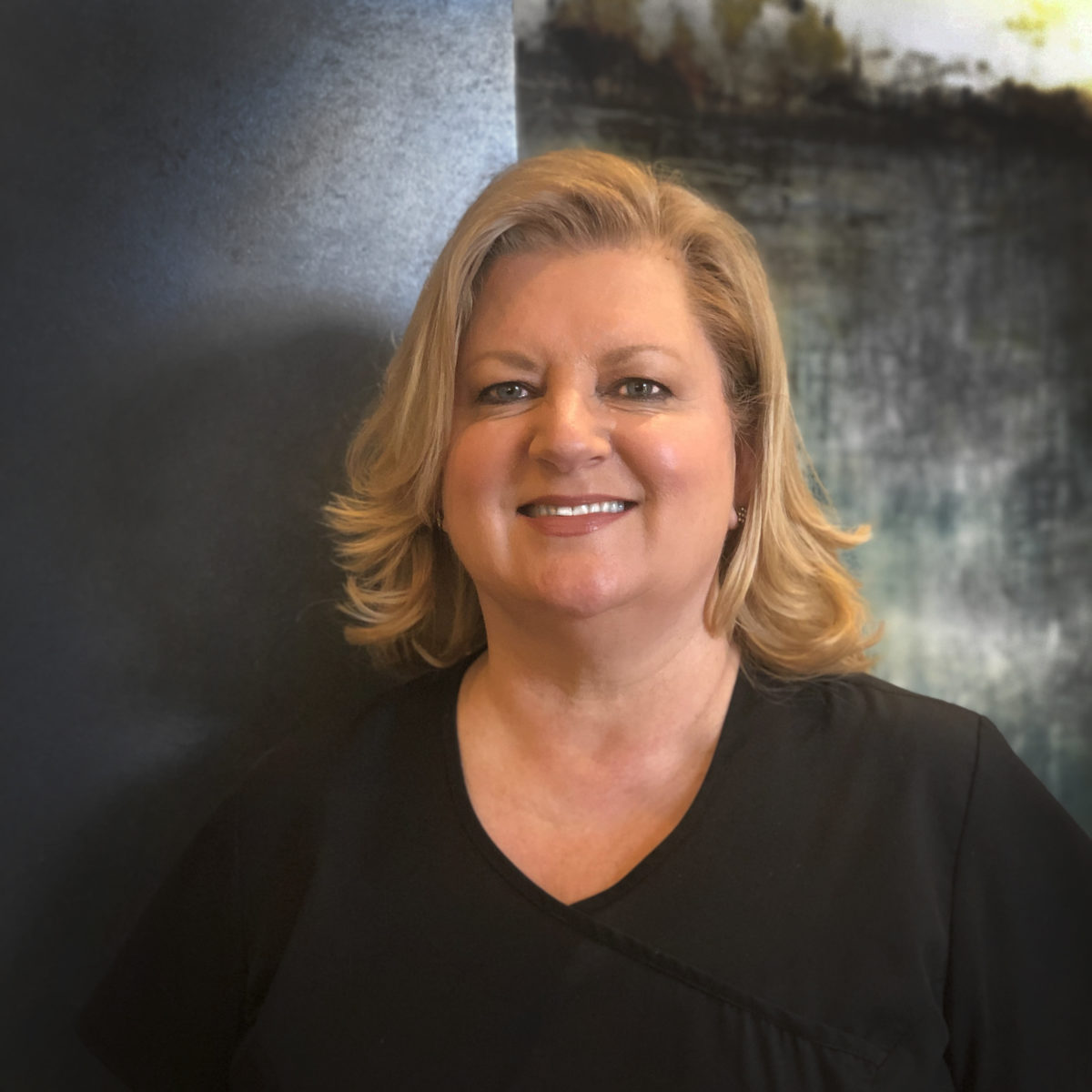 Lecia
Dental Hygienist
Lecia is one of our talented dental hygienists and has been a hygienist for over 38 years! She loves helping create a team environment amongst our staff and works hard to make sure that our patients feel cared for and comfortable. She loves her patients and loves getting to know them personally while focusing on helping them achieve and healthy beautiful smile.
Lecia is a native Atlantan, having grown up in Dekalb County. When she isn't working hard for us you will find her spending time with her family and friends. She loves to do all kinds of things to make her house a home. She also enjoys reading, watching movies, and spending time at the beach.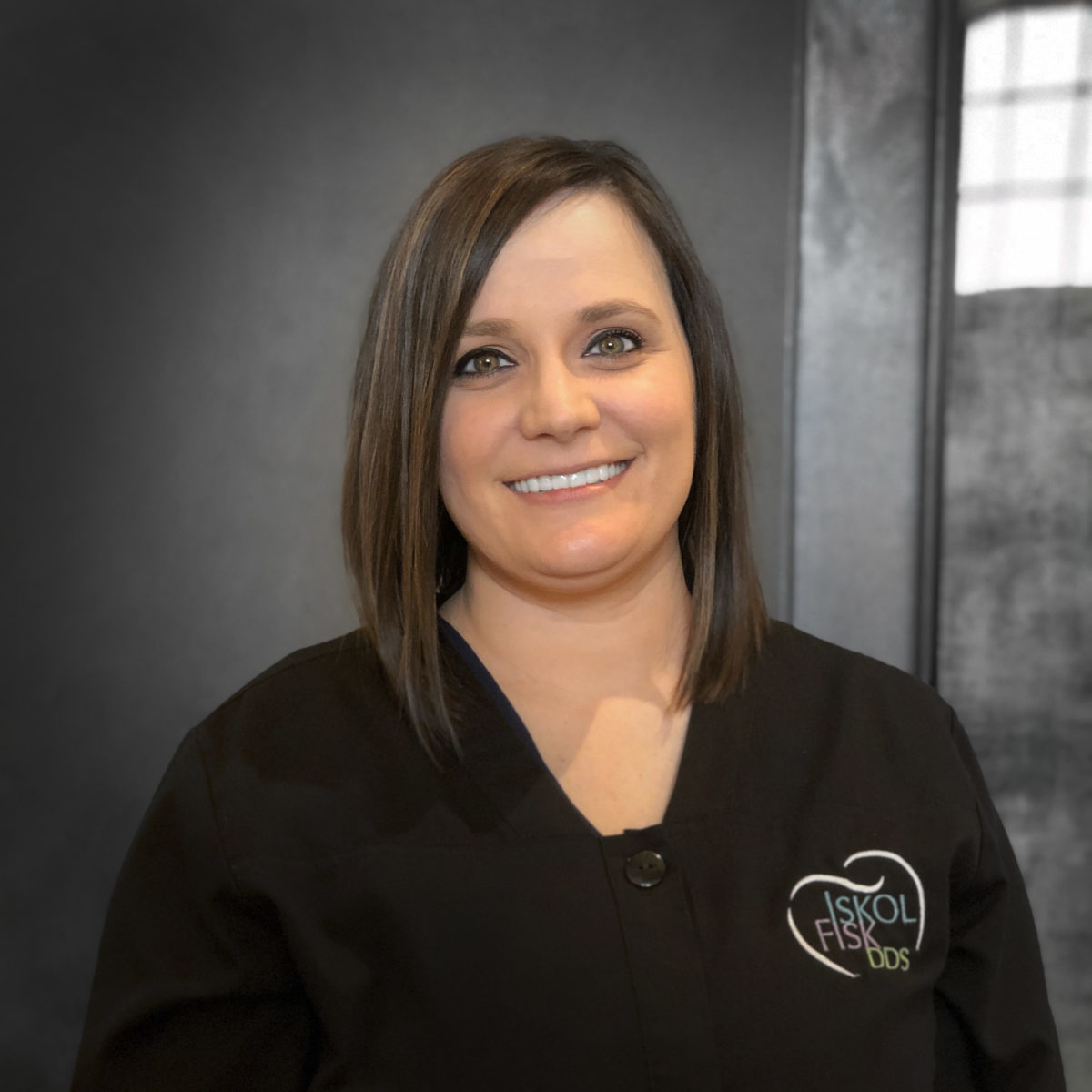 Liz
Front Office and Insurance Coordinator
Liz works in our front office and is the insurance coordinator for our practice. She started our practice in 2013 and is an invaluable asset to our team. She loves being a part of dentistry because she loves being part of a team that is helping people improve their overall health and create beautiful and confident smiles.
When Liz is not working, she loves spending time with family and being a mom to her three teenage sons. She loves hiking, camping, watching football and spontaneous road trips.
Madison
Dental Assistant
Madison is a part of our amazing clinical team! She has been in the dental field for 8 years. She enjoys helping patients understand the importance of their dental health and watching their smile transform.
Madison is happily married with 3 boys and a sweet bulldog named Kozi. In her free time, you can find her at the ball field or engaged in a serious nerf gun battle. They also enjoy cooking out and are HUGE Georgia Bulldog fans—GO DAWGS!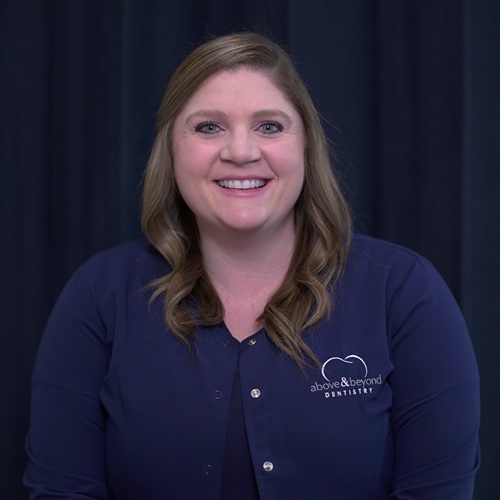 Megan
Over a year ago, Megan joined our amazing team. We love her outgoing personality and her 13 years of experience as a hygienist. She enjoys helping our patients achieve a healthy and beautiful smile. She loves spending time with her son and daughter & her two boxers.
After playing softball in college, she is continuing her love of the game by coaching her daughters travel team year-round.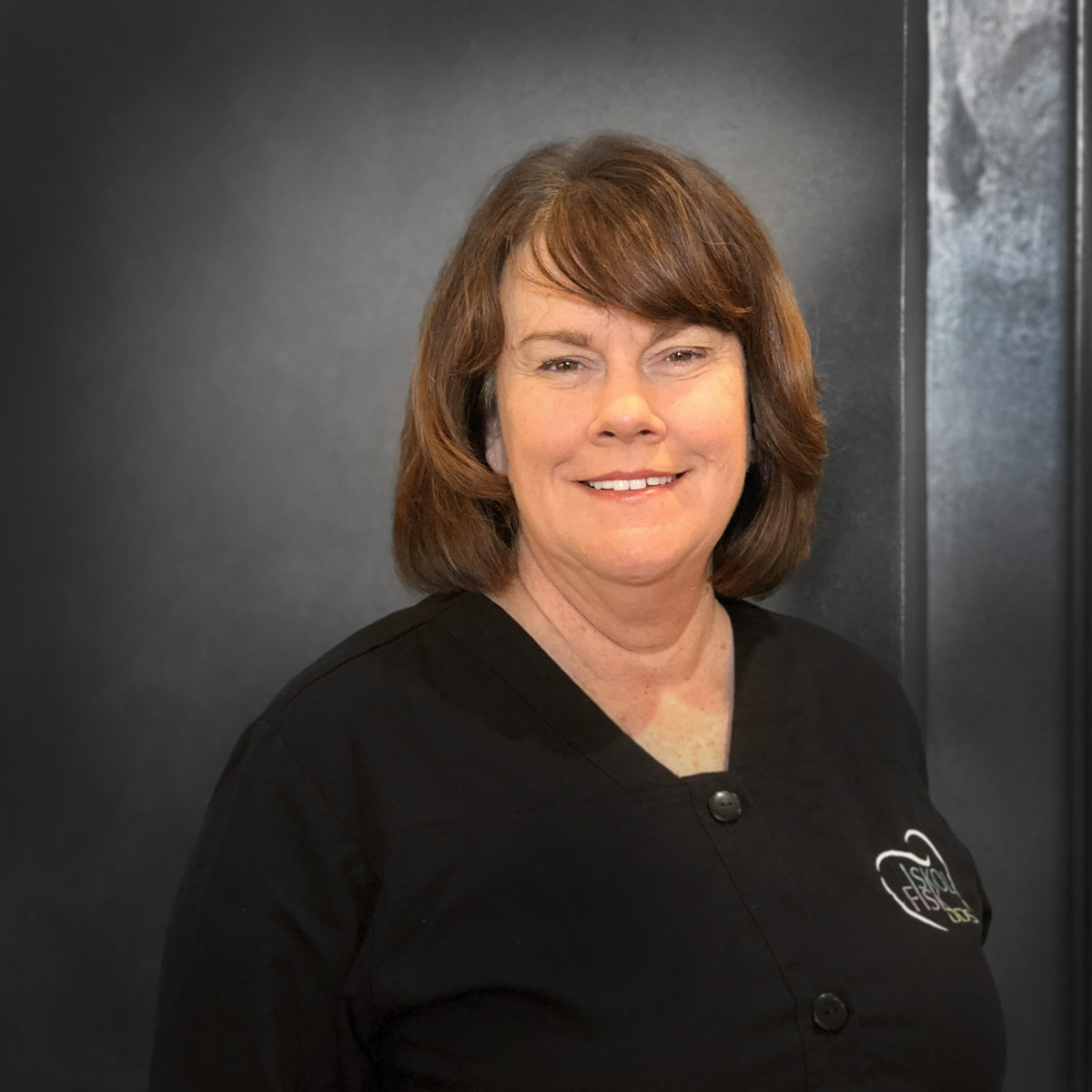 Sherre
Hygiene Coordinator
Sherre is an integral part of our administration team. She loves being a part of our team and helping make sure our patients feel comfortable and cared for, as well as seeing the beautiful smiles our team helps to create for our wonderful patients. She is a joy to work with and makes each of our patients feel like a priority. Her co-workers say that she has the biggest heart!
Sherre is originally from San Diego, CA. She loves traveling with her husband. They have a wonderful son & daughter-in-law who live in Acworth with the grand dog, Millie.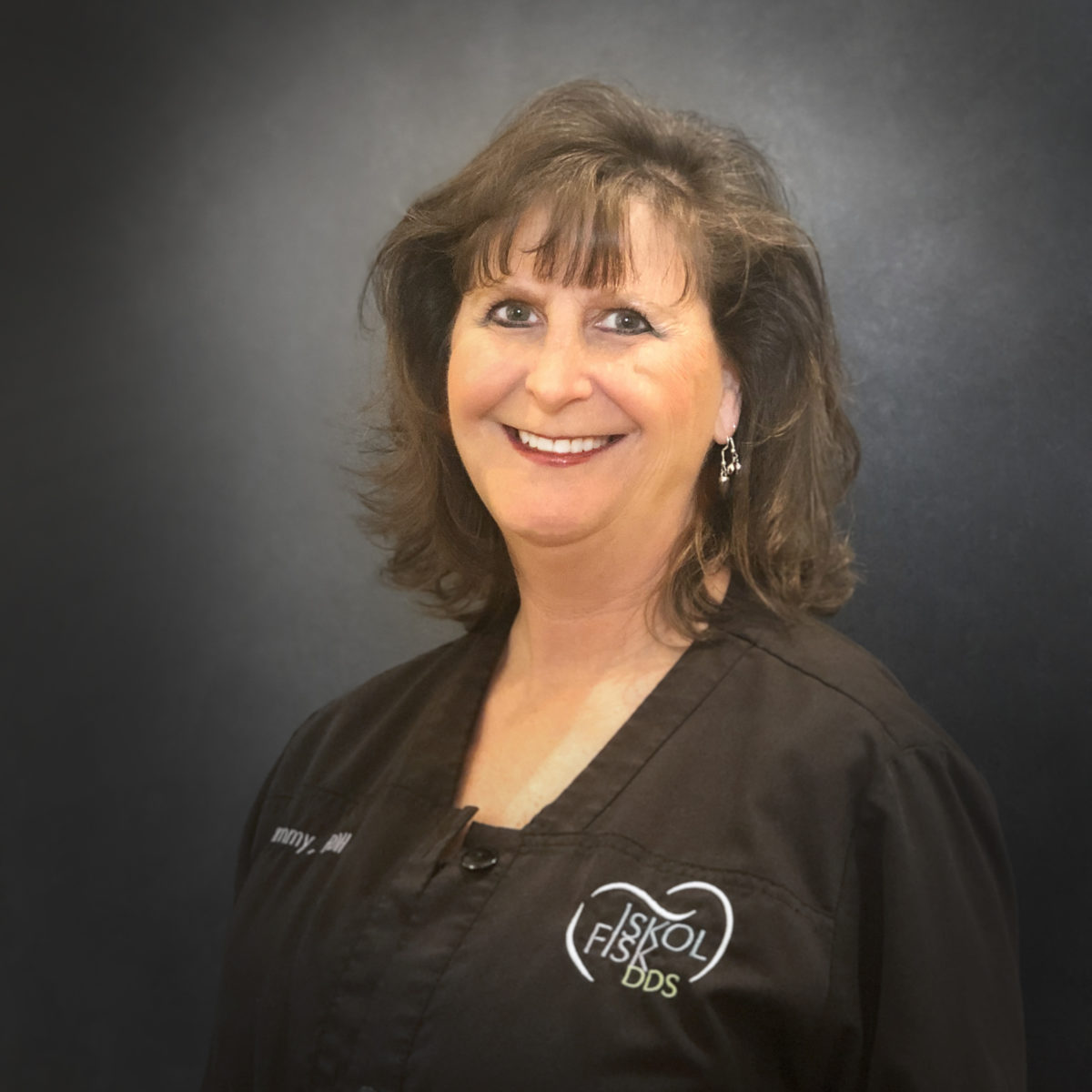 Tammy
Dental Hygienist
Tammy B has been with our practice for over 23 years and counting! We love having her here and so do our patients. She is a hygienist and takes great pride in the care that we offer our patients. She loves her patients and works hard to help them be healthy and happy (especially with their smile and dental health).
Tammy B loves working hard but in her free time, you will find her having fun with friends, reading a good book, watching movies, traveling to the beach or lake, and relaxing at home.